Dubai Desert Safari has consistently been the most popular attraction for both locals and tourists from around the world. Images of the Golden Sands, Bedouin-style camps, bonfires, camel riding, and falconry come to mind when you dream of the desert.
A desert safari enables you to travel into a largely uncharted area, providing you with a singular perspective of the world as we know it. There are a lot of potential outcomes for your desert safari, but as long as you hire a reliable guide, you may unwind without worrying that you'll end up as camel fodder.
On a desert safari, you will experience the planet like never before. The huge desert plains are dominated by endless sand dunes and utter wilderness, which may frequently be rather disorienting. Try to close your eyes for a few seconds if you start to feel lightheaded due to the desolate surroundings; you will soon start to feel better. Beautiful rock formations protrude from the beach, and your guide will show you all the best locations for taking pictures and creating memories.
Desert Safari in Dubai
The city of Dubai is renowned for its high-end shopping, avant-garde architecture, exciting nightlife, and unending deserts. Without experiencing the excitement, adventure, and amazing driving on the sand like DUBAI DESERT SAFARI, the discovery of Dubai is incomplete and joyless.
A camel ride through the desert or snowboarding down artificial slopes—Dubai has anything and everything you could possibly desire.
A 5-7 hour tour in the Dubai Desert that is dipped in a thick sauce of thrill and excitement is called the Desert Safari Dubai. The excursion includes activities including camel riding, horseback riding, sand boarding, belly dancing, and Tanura dancing. In addition to this, during your evening desert safari tour, a delectable BBQ dinner with vegetarian and non-vegetarian options is served.
With just one click, travelers may quickly enjoy a vast array of activities in Dubai's desert. Dubai Desert Safari is a whole package for someone who wants to be really delighted, including everything from camel riding to belly dance to shooting pictures of breathtaking sunsets.
Morning Desert Safari
Any Desert Safari package you choose will allow you to be amazed by the perfect sun rise (Morning Desert Safari):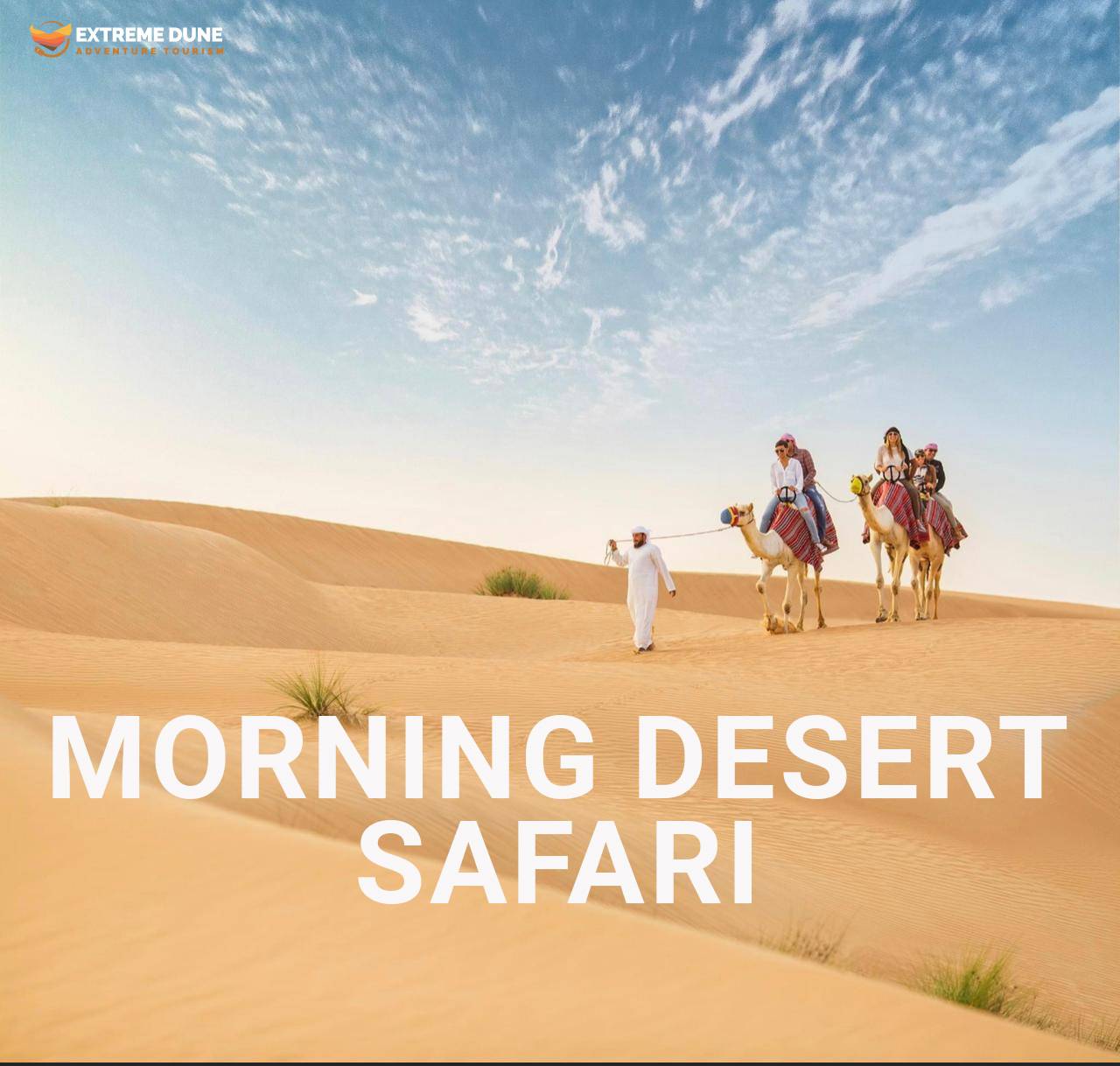 The most well-known desert safari is the morning one since it gives you the incredible chance to see the sun magically rising over the Arabian desert. The Morning Desert Safari, which includes the amazing locations to photograph the lovely vistas of desert morning, is something you absolutely must not miss if you want to spend your vacation away from the hustle and bustle of the city in a serene and tranquil location.
An elegant sunset (Evening Desert Safari):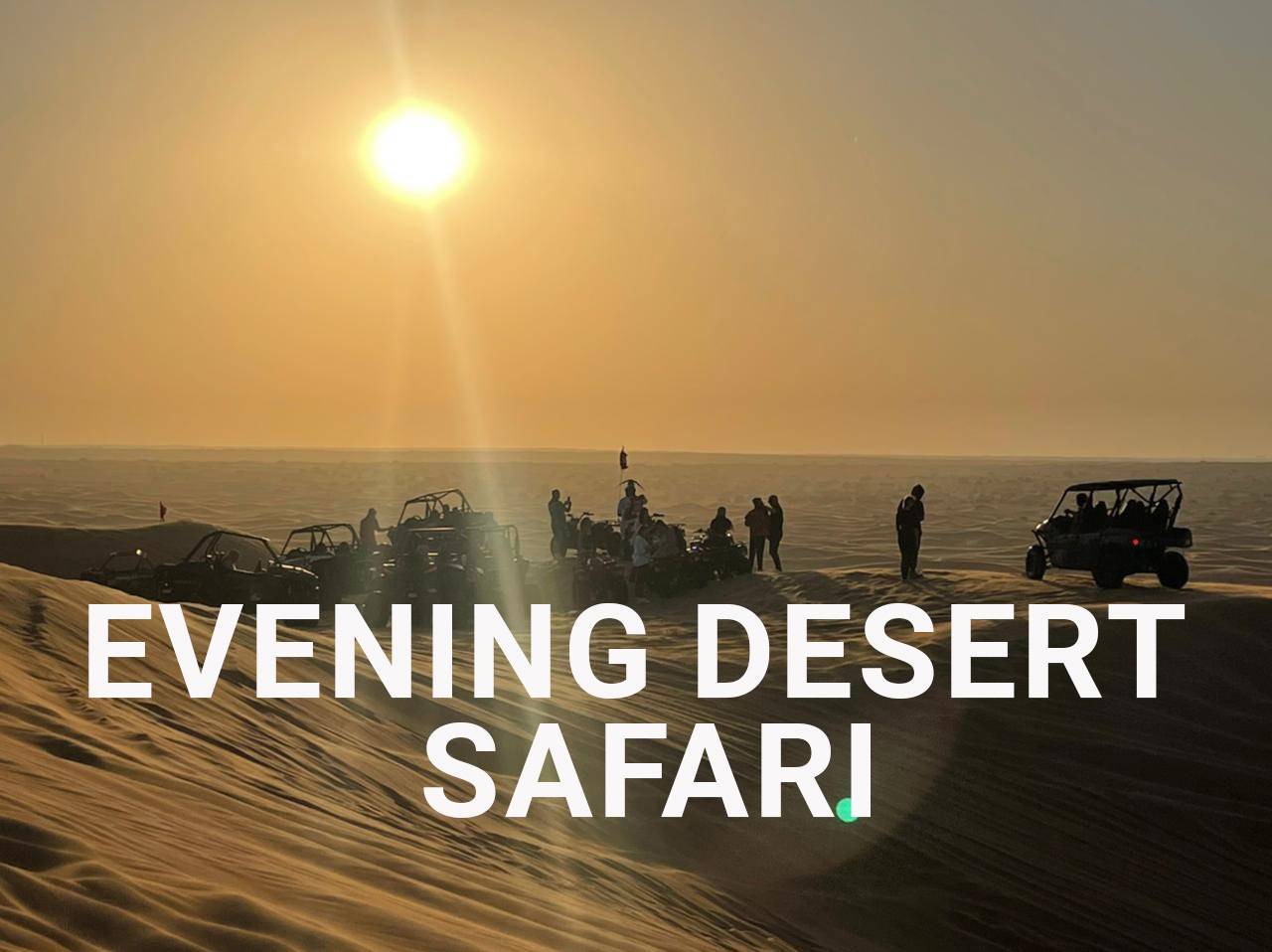 A major aspect of desert safari activities is the evening safari. During the Dubai Desert Safari, a Land Cruiser gently ascended and descended along the margins of the golden sand dunes, then sloped down to the bottom and repeated the process until we reached the deep desert with the most knowledgeable, licensed desert safari guides / drivers. You can also take pleasure in a stroll along the gentle, golden sand while experiencing beautiful emotions that are difficult to put into words or the dazzling stars that adorn the sky at night (Overnight Desert Safari).
For adrenaline seekers, Desert Safari Dubai offers a variety of excellent, great, and thrilling locations to visit.
You can choose from the best discounts and offers for enjoyment and enthusiasm with the help of Dubai Desert Safari Tour. For instance, you can dine on the desert at dusk, observe its dark side, and enjoy live pursuit exercises.
BOOK DESERT SAFARI WITH Extreme Dunes Tourism : WHATSAPP NOW