Desert Safari Dubai
A variety of all-inclusive packages for various types of desert safaris are available from Extreme Dunes. Dune buggies and quad bikes are only two of the numerous extra features available on our excursions. Try one of our more well-liked safaris, such as the Evening Desert Safari, with one of our knowledgeable, experienced drivers.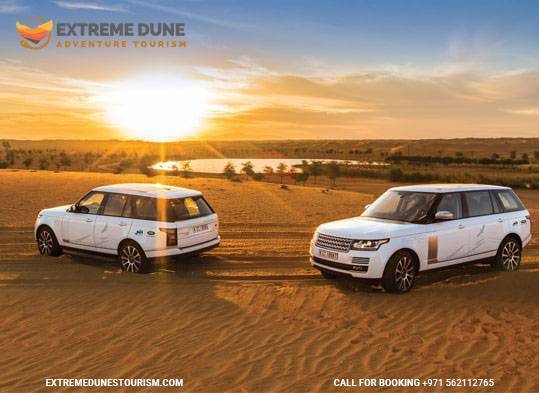 A need for everyone visiting Dubai . This is one safari you can't do at home; it will be a great memory to share with your family and friends back home. It is highly suggested and will be well worth the money!
This journey begins in the late afternoon and travels across Dubai's desert, stopping frequently for photographs. After a thrilling dune journey, you reach the first location for a breathtaking sunset. After pausing to take in the sunset, we continue dune-bashing until we arrive at our campground. Here, you may go on a camel ride, try sand boarding, or get your hands or feet hennaed. You get to enjoy a fantastic BBQ supper and shisha after working up an appetite (the famous Arabic water pipe). Additionally, you may watch our Fire Show and Tanura Show performance while gazing up at the stars surrounding the campfire.
Dubai Morning Desert Safari:
Safari adventures in the morning! For adventure and dune-bashing, those with limited time or busy evenings should try the morning safari. When visiting the morning desert safari, especially if you are bringing kids, it is always enjoyable. You won't find the first-thing-in-the-morning clean and orderly setting of a morning desert safari anywhere else. Your heart is drawn to the tranquility and proximity to nature, which gives it peace. you may eat there for breakfast and spend time with your family in the middle of the endless sand dunes. The temperature during the day is nearly 41 F so it is better to visit the desert safari between September to March.
Adventures Quad bike tour:
Take a thrilling quad bike ride as you explore Dubai's desert environment on an ultimate desert safari. During this desert safari in Dubai, get an adrenaline rush as the guide drives you across the difficult sand dunes. You can go to the desert camp after doing the quad bike safari in Dubai to get a traditional Arabian welcome before the nighttime quad bike safari.
Private Desert Safari: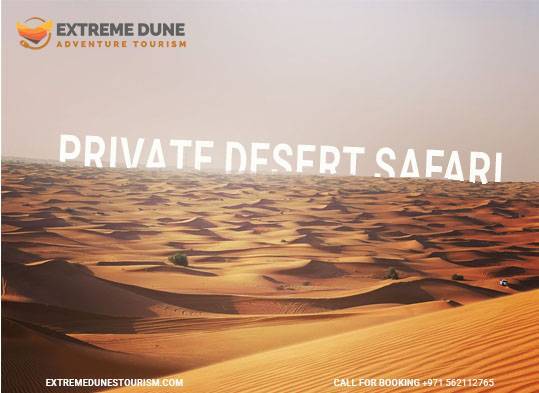 Want to add something unique to your safari? Reserve a whole vehicle only for you or your party. There is enough for up to 6 persons in each automobile. For couples, families, and groups of friends who do not want to share a vehicle, this is a fantastic choice. We also suggest this option to those who want to experience dune bashing but want a slower ride than our regular excursion. You can ask your desert safari guide to move more slowly or more quickly on the sand dunes if you choose a private desert safari.
Best Activity Dune Buggy Ride :
One type of off-road adventure in Dubai is the dune buggy. Both locals and thrill-seeking visitors find this to be a very popular pastime. All-terrain vehicles called "dune buggies" may be operated independently on the dunes of the desert. For the visitors' safety, the buggies include a safety harness and a 4/5 point harness seat belt. Additionally, riders are given a safety helmet and goggles. You have a choice of a 1 to 2 -hour dune buggy safari. For a really adventurous experience, we advise combining this morning dune buggy safari with our sunset desert safari.